OLD Hydro Attack Shark Ride Special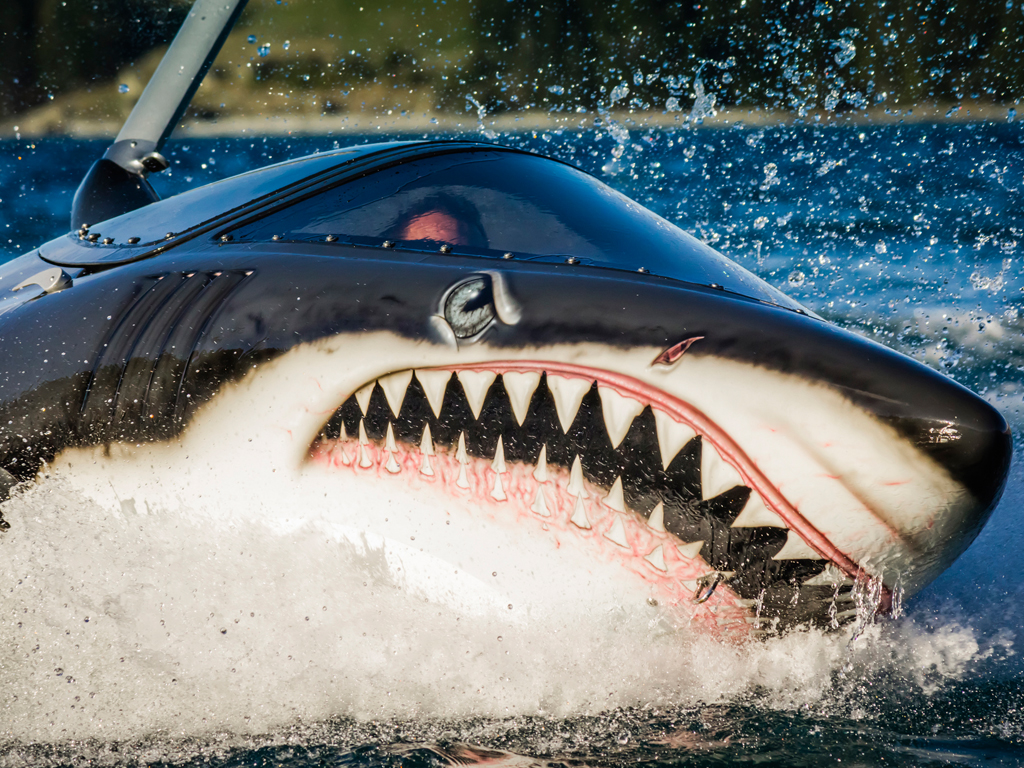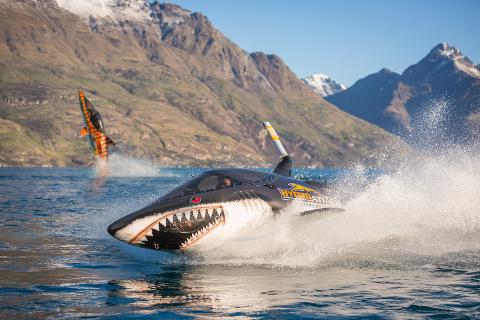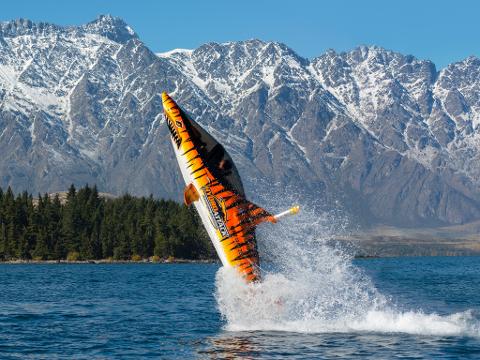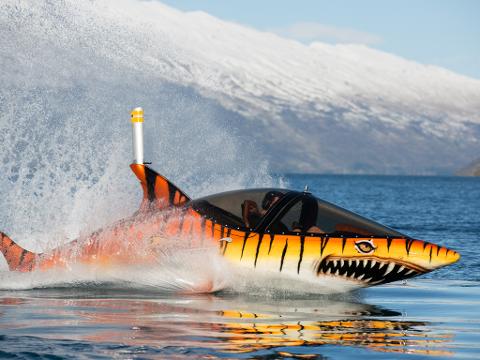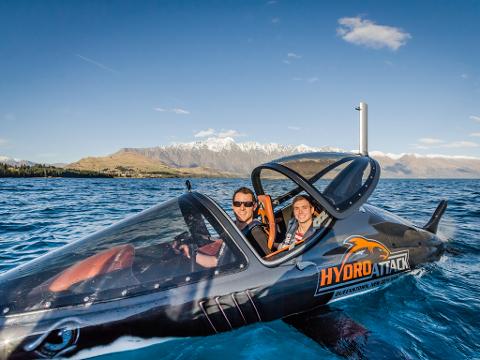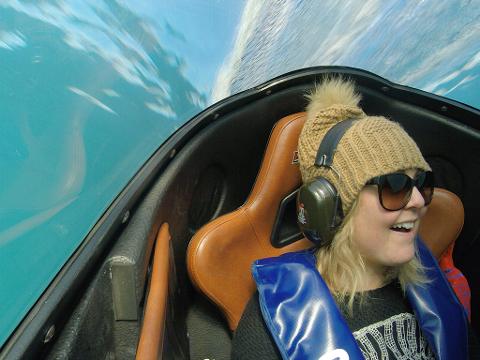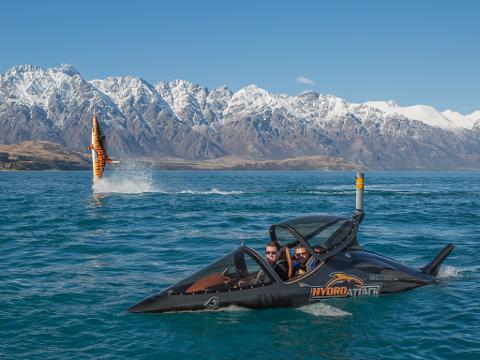 Duration: 15 Minutes (approx.)
Location: Queenstown, New Zealand
Product code: HA-SHARK-SPECIAL
SPECIAL OFFER AVAILABLE UNTIL 31ST MARCH 2022. Please book individual shark ride for 1st April onwards.
$135 per person.
THE ULTIMATE BLEND OF SHARK AND MACHINE: Hydro Attack is the world's first commercial operator of the amazing Seabreacher X watercraft.


DURATION IN SHARK (15 mins per person out on the water):
1- 2 passengers (2 sharks) - Please allow up to 25 minutes from check-in for the whole experience.

3-4 passengers (2 sharks) - Please allow up to 40 minutes from check-in for the whole experience.
It's time to scream in the shark machine. Operating from our berth in central Queenstown we will take you on an adrenaline-packed ride out on stunning Lake Wakatipu. Like a stunt plane on the water - sit back in the cockpit and get ready to feel the g-forces as our expert pilot gives you an experience you'll never forget. Looking through the F-16 fighter grade glass of the semi-submersible shark you will see the sky disappear as your pilot descends into a long dive under the water only to then breach the surface and launch the entire 6 metres of the shark in the air. We can roll on a 90′ angle, do tight doughnut turns and reach top speeds of 80 kph on water and 40 kph while diving underwater.

Each shark takes one passenger so trips are one-on-one with our pilot. One thing's for sure, a ride in a Hydro Attack shark gets the heart pumping. So there is only one question left.
HOW WILD OR MILD DO YOU WANT TO GO?
CHECK-IN: Check-in at our lakefront kiosk (by Patagonia Chocolates on Earnslaw Park) 10 MINUTES before your trip departure time.
WE PROVIDE: Life-jacket and earmuffs
WEATHER CHECK: Please call our freephone number 0508 493 762 TWO HOURS before your trip departure time.
CANCELLATION POLICY:

A 24-hour cancellation and amendment policy applies. A full refund will be given with at least 24 hours notice prior to your booking. No refunds/changes/transfers with less than 24 hours notice. If you do not show up no refund will be issued.
GOT 6 to 10 PEOPLE? CHECK OUT OUR BOAT TRIP AND SHARK RIDE OPTION FOR THE SAME GREAT PRICE PER PERSON
Please note: From the 3rd December 2021 all riders booked in on Hydro Attack (who are 12 years or older) will need to have their My Vaccine Pass scanned at check-in.